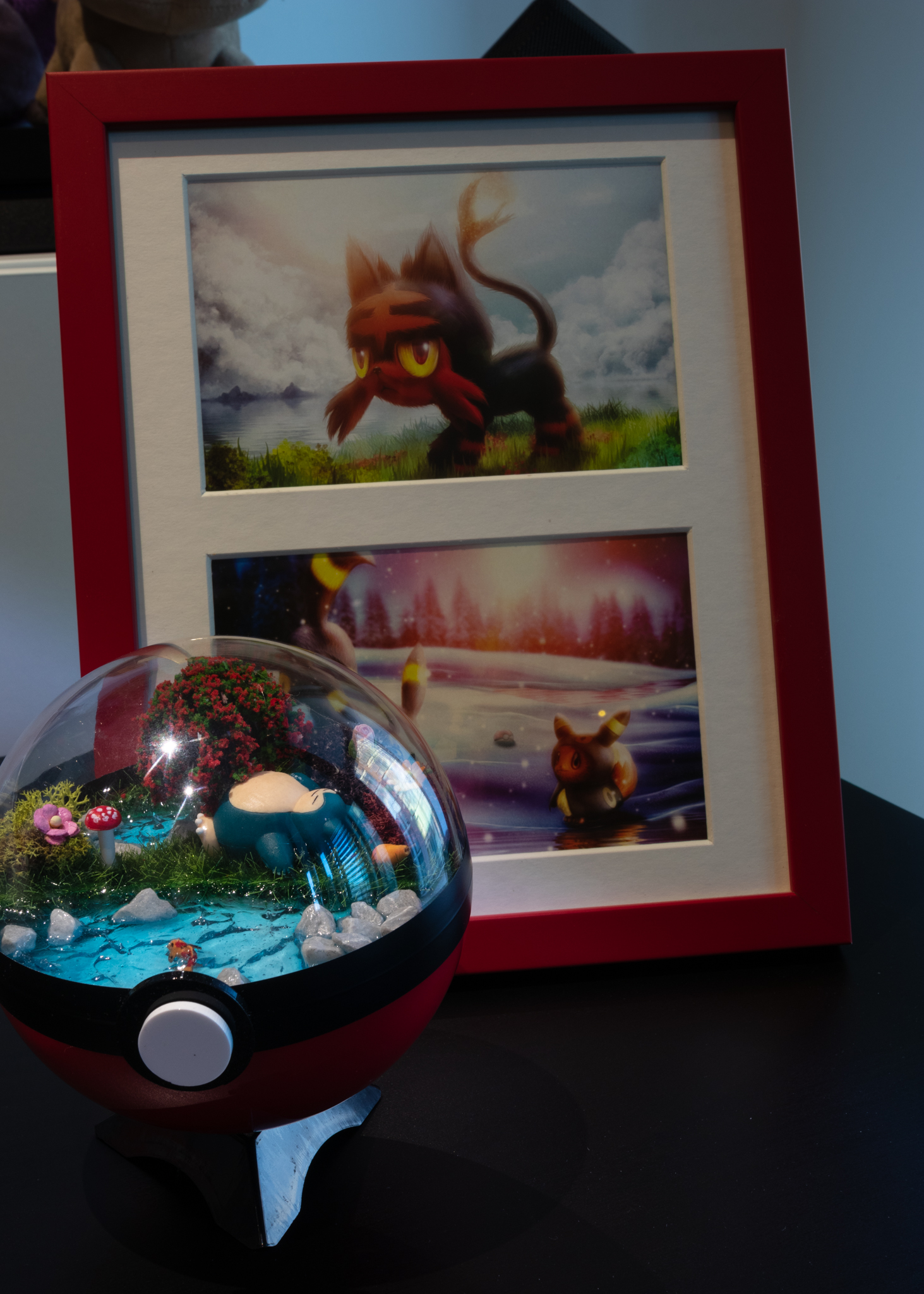 As you might have noticed from the previous post about Sezzadactyl, we like our Pokémon art. And while a lot more people might have seen Joshua Dunlop's Pokémon Zoology renderings (and we have some of his art as well), today I want to put a spotlight on a less well known, but totally worthy artist, who we have seen multiple times in the past few years.
Patrick's Art Room in particular has a very distinctive mark: the terrariums. These sizable dioramas set into a Pokéball are very eye-catchy at a conference, and I have to say we had trouble deciding on which one to get for home — we might get more later on, because they are just so cute.
In addition to the terrariums, Patrick has lots of other cute art. The same pictures can be found in various formats, including as cushion covers, and the postcard format you see in the picture. We went for postcard size this time because we didn't know where else to fit everything otherwise, and we loved the red/white colour on the frame and mount, to stick with the Pokéball theme. The frame is, by the way, again from Frame Company.
It's not just Pokémon, though — other games, and mashups of other games with Pokémon, with a very soft texture that fits neatly both the cushion covers and the canvases.
If you want to follow Patrick's work, in addition to Instagram, you can find him on Facebook. And hopefully soon at the conventions, when they restart.