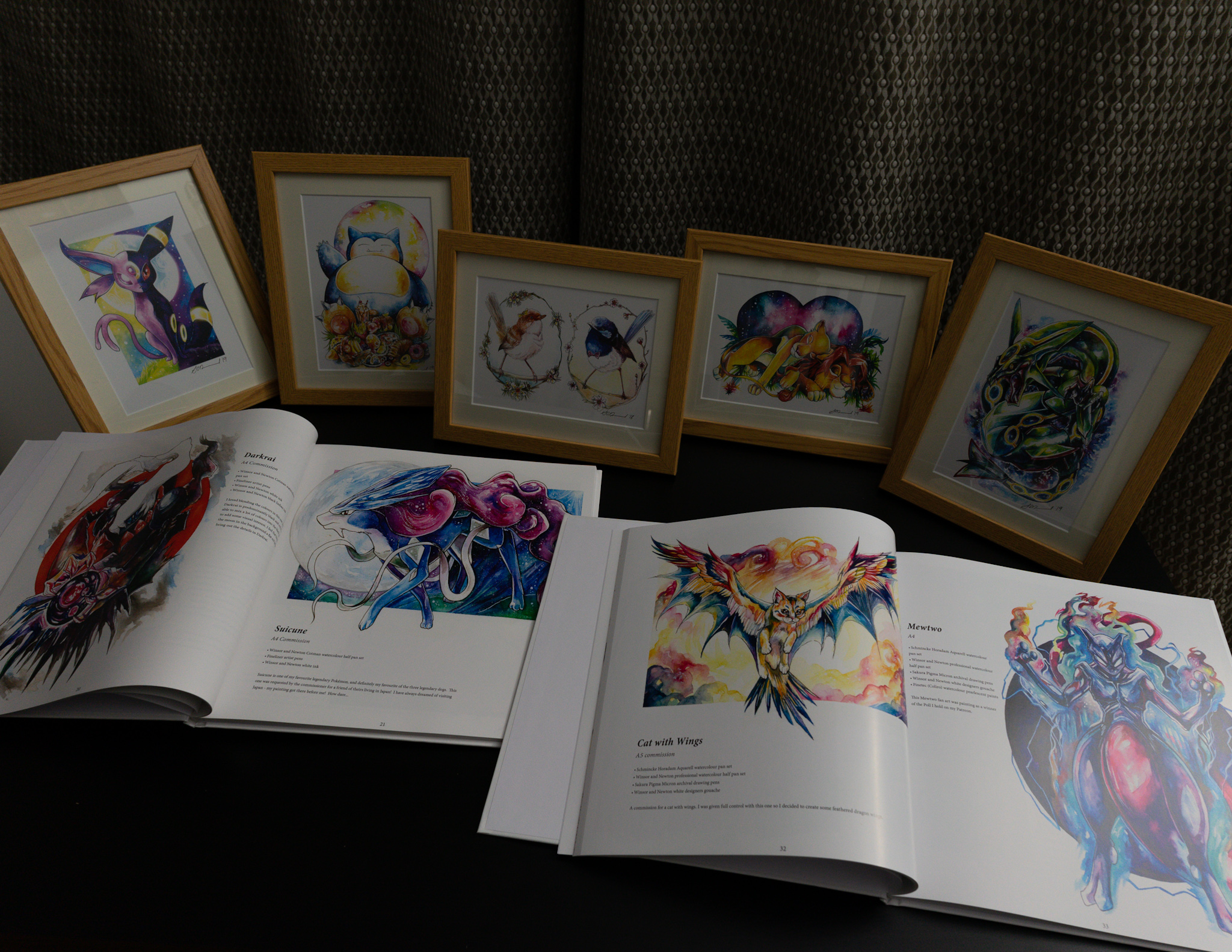 The times are bleak, with a fourth of the World's population under lockdown or quarantine. I don't particularly like dark times, and so I would rather bring some fresh air and happiness to people instead. For this reason, I decided to add a third weekly post on my blog, not to rants, or technical content, but rather as a way to show off more artists that deserve appreciation, and probably the support of those who can share, given that conventions are being cancelled left and right.
Sezzadactyl was at the top of my list. Her art is awesome, we stumbled across her booth at the MCM Comic Con London last year, but we were in a hurry at first (I had a photoshoot booked), and we just promised to come back. Unfortunately we forgot to write down the booth we were at, so it took us a while to find her again, but we were very happy to have a chance to get some prints of hers.
And we didn't stop there. My wife got me as presents her 2018 and 2019 art books, for my birthday and Christmas. I was (and am) so happy, because I really couldn't choose which prints to get!
As you can tell from the Instagram feed, she covers a wide range of subjects, from Pokémon (which admittedly was the first thing that caught our eyes) to Studio Ghibli characters, to video games, to dragons and pets.
Her Etsy store is currently on hiatus, but I do recommend, if you like her work, to get a notification for when it'll reopen. As you can see we already have quite a few pieces, but we'll look forward to get more in the future!
By the way, I want to give a shout out to Frame Company, where we bought the frames and mounts you see in the picture above. We have so far ordered more than a dozen frames from them, and they don't just have a great selection to match any art style, but they do custom mounts, including multi-opening ones (you'll see more of them in the future).