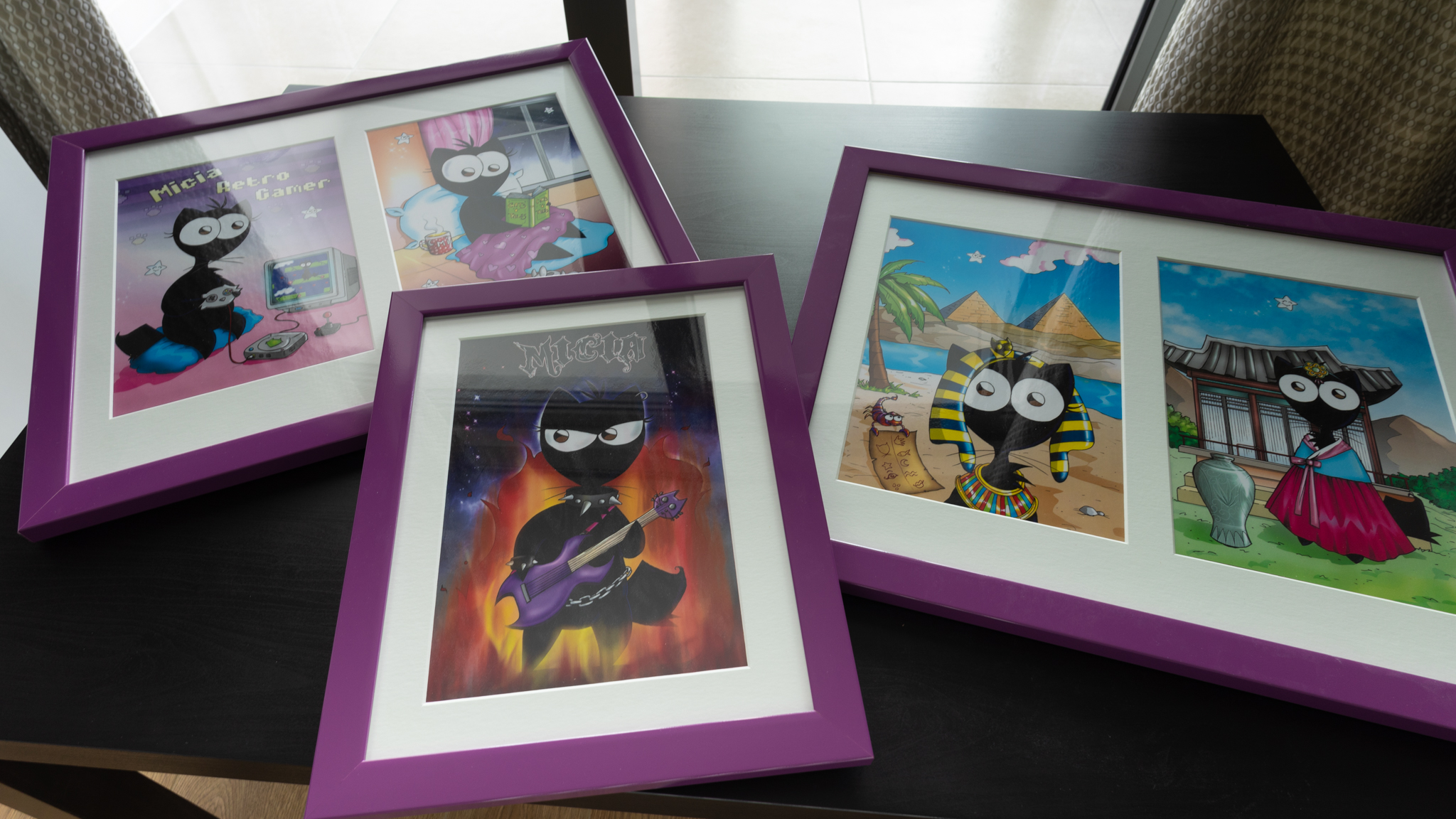 This week's focus is on an artist that is special to me and my wife both — Jenika is a friend, and comes all the way from Italy. I first met her back in Dublin, at what at the time was the MCM Comic Con, and we kept bumping into each other at various cons, both in Dublin and London over the years.
Her work is focused on Micia — the black cat you can see above, following effectively our family life: at home, around the world, and at metal concerts, but it's not just cutesy prints, it's also a character from her very own comic book story.
Micia has been for months the first thing we see when we wake up, as the frames are directly across our bed, and it makes us smile.
Since this year's convention scene is likely going to be significantly scaled down, make sure to stop by if you see her, and keep yourself posted by liking her page.
Also you can see more great frames from Frame Company — we loved the colour (Candy purple), and they executed great for the custom mounts to keep the related pictures side-by-side.